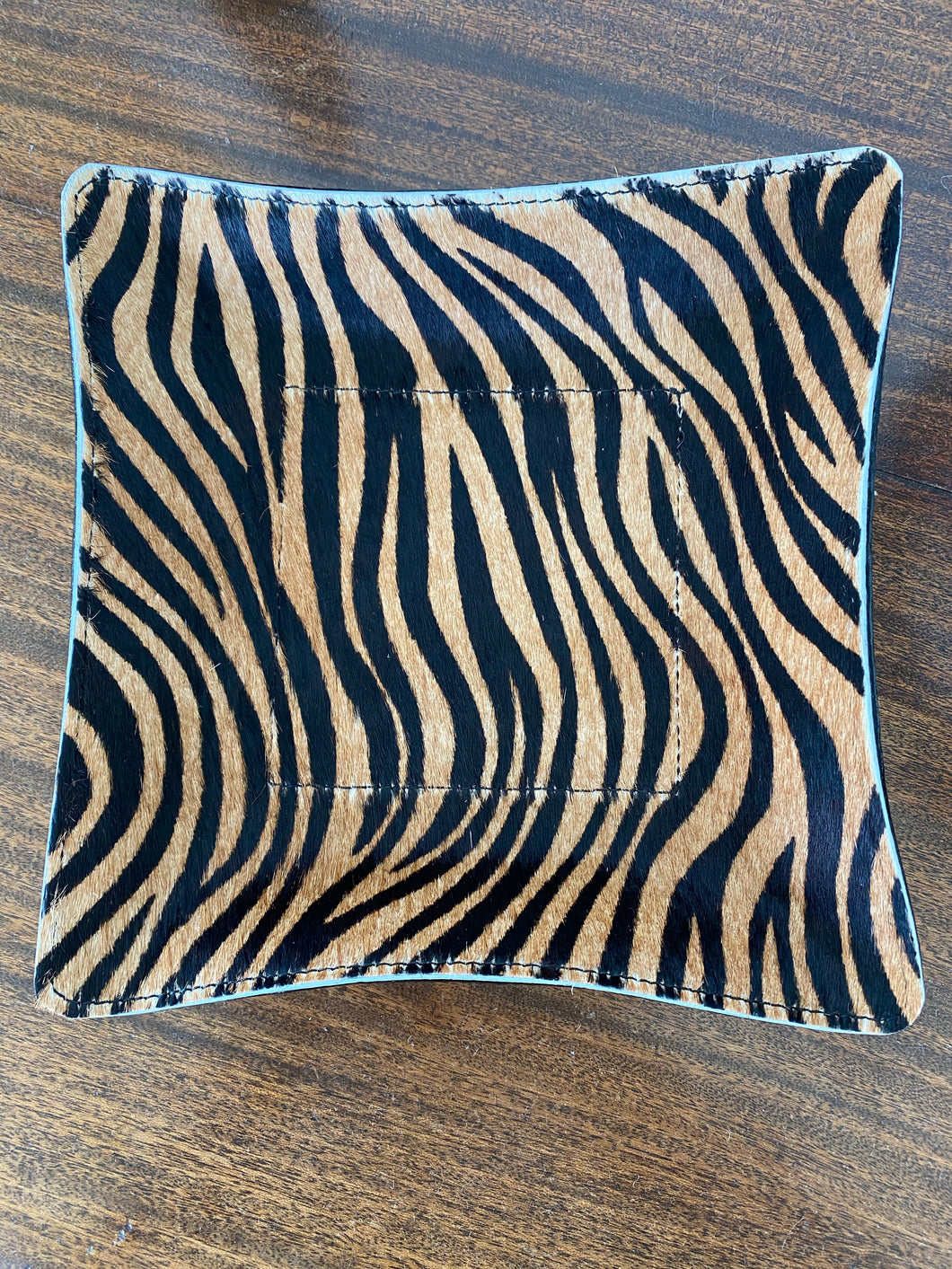 Tan Zebra & Black
Regular price $145.00 Sale
or 6 weekly interest-free payments of $24.16
What's this?
Tan Zebra Fur & Black 
Omg how fabulous and one great thing is you can flip them over and have a change whenever you want. 
Jeeves is our bendable trays/bowls use them for your keys or where you empty pockets or beside your bed for your jewellery! There is no shortage of places to have something stylish yet functional that's for sure!